Latst News and Blog
Ultimate travel list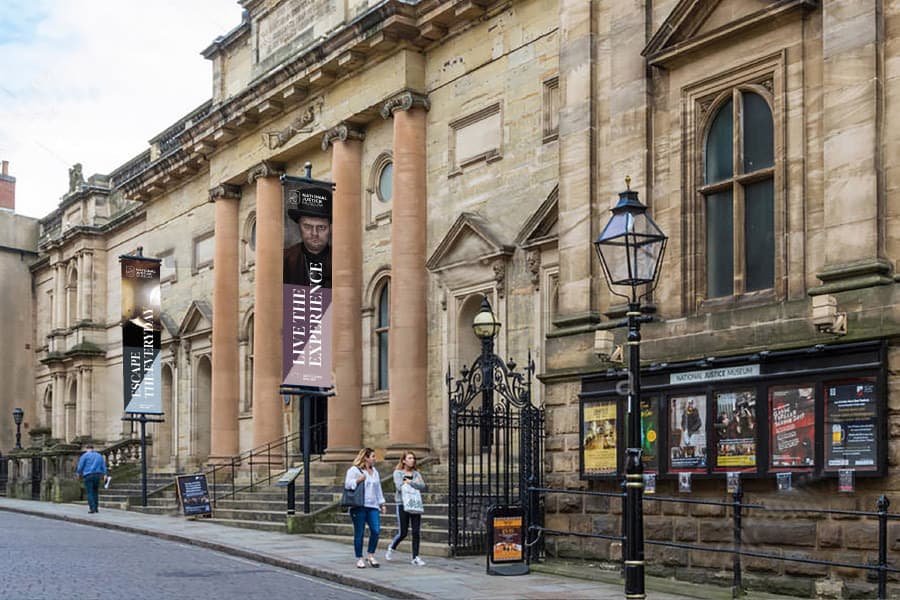 13/08/2019
We're delighted that the National Justice Museum has been chosen as one of the 500 top experiences and hidden gems in Great Britain, Northern Ireland and the Channel Islands.
In total, 34 sights and experiences across The Midlands and the Marches feature in the list, including Nottingham pub Ye Olde Trip to Jerusalem and poet Lord Byron's ancestral home Newstead Abbey.
To create Lonely Planet's Ultimate United Kingdom Travelist, the Lonely Planet team compiled every highlight from the Lonely Planet guidebooks to Great Britain and Northern Ireland. Every sight, attraction and experience that had caught their writers' attention over the years were included.
Everyone in Lonely Planet's London office, plus 20 leading figures in the country's travel sector, were then asked to reveal their favourite spots and experiences before the voting began. Everybody in Lonely Planet's UK community was asked to vote for their top 20 experiences. With hundreds of votes cast, Lonely Planet ended up with a score for each of the 500 experiences in the book.
Lonely Planet's VP of Experience, Tom Hall, said: "Lonely Planet's Ultimate United Kingdom Travelist brings together the UK's most compelling sights and experiences, ranging from world-class museums and giant cathedrals to rollicking festivals, inky lochs and tiny pubs. We're thrilled to name Stratford-upon-Avon one of the UK's very best sites, alongside many other experiences in The Midlands and the Marches.
The area is home to some of the UK's most captivating spots, including beautiful scenery, wonky black-and-white timbered houses and woodlands steeped in legend so it's only right that a good number of its wonderful offerings feature among our favourite."
We like to keep in touch…
Stay bang up to date with all that's happening at the National Justice Museum by signing up for our free newsletter, sent straight to your inbox.