Latst News and Blog
National Justice Museum's Open Court podcast back for a second season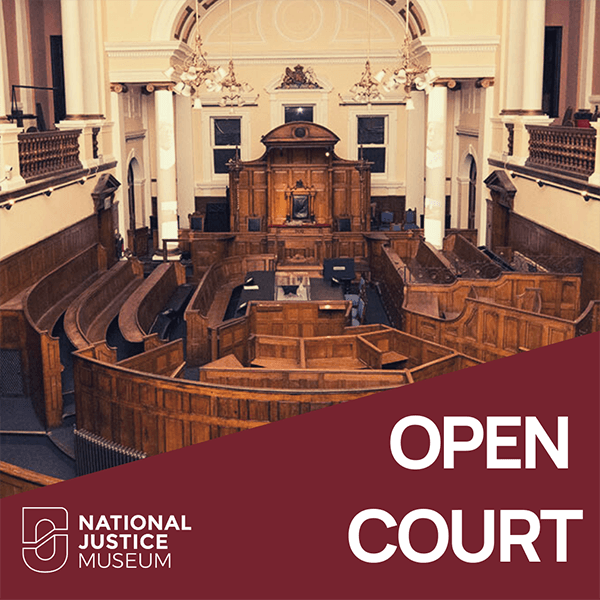 01/02/2023
Welcome to 'Open Court'. The podcast is hosted by John Burgess, a retired Crown Court Judge and former Barrister who worked in the British Court system for over 40 years.
Season 2 is now live. This season expands upon the roles within the courtroom and justice system, exploring different, diverse voices and showing the personal and professional journeys of a range of justice system employees from varying sociology and economic backgrounds, from Usher to Lady Justice

For many, what goes on in Court is a bit of a mystery. It is not helped by the fact that lawyers sometimes seem to speak a different language. For most people, what they have learned about the court system has come from television and the media. Can such sources give you a true picture of what happens in British courtrooms?
In this series, John interviews a variety of people who work in the Justice System - from advocates and Court Staff to Probation Officers and Judges.

Episodes are available to download on Spotify, Apple Podcasts and more. Search for Open Court or find out more here